3 tags
Flattr - future of micro donations →
A recent upgrade of Flattr suddenly made the service extremely more useful and powerful than before. Flattr is a peer 2 peer microdonation service that allows content creators to receive micro-donations with each Love (or Like) they receive if they (or their content host) installed a Flattr button. As a giver, you specify an amount that can be flattered each month, and that will be equally...
3 tags
Coursera & InnoCentive: Good match?
Coursera is one of the biggest (open) online education suppliers - with high quality courses in the arts, humanities, technology, and fundamental science. InnoCentive is one of the biggest ideagoras and offers a platform for organizations to crowdsource their scientific problems. Letting hundreds of students think about real-world solutions (and have them peer-review those) is a win-win...
3 tags
Habit Labs: Response to Gabe and Sebastian's... →
Brilliant and insightful discussion about gamification. habitlabs: A VERY interesting debate has been going on this last week primarily between Gabe Zichermann, author of the new book by O'Reilly called "Gamification by Design", and Sebastian Deterding, PhD researcher on user experience, persuasive and gameful design. For those who want to read the…
3 tags
#Gamification13 assignment 3
Just submitted (a mod of) the 3rd #gamification13 assignment (I skipped the second). Using the teacher's D6 framework for gamification design, I have described a project I am currently involved in and where we want to apply game elements to improve (or stretch the pedagogical horizon of) education in Latin America. [[MORE]] Intro As I have pressing deadlines, one of which concerns...
3 tags
There we go.. an artificial brain
The most advanced simulated brain up until now. The model consists of 2.5 million neurons (agents?) and can interpret numbers and other inputs, assess the response, and make errors like people make. It is also adaptive, and learn new tasks and learn from mistakes and rewire its own neurons. It takes a couple of hours to process something humans do in less than a second, but as computing power...
4 tags
The Google generation: myth or reality?
Very comprehensive list that critically analyzes many of the claims made about the Net Gen, Homo Zappiens, Digital Natives, Millenials, or whatever the kids born in the 90s are called. What should be noted is that only in some cases, opposite claims are made, but in most cases, it is just explained that there is no clear evidence supporting the original claim. The research is published in 2008...
4 tags
EdX Business model (by EdX CEO)
Through this Quora post, I came across an interview with the CEO of EdX, who, somewhere in the interview, explains his views on the business model. Sramana: How does the money flow in all of this? Who is paying whom, and what are they paying for? Anant Agarwal: We are a nonprofit, but we must be self-sustaining. At this point certificates are free, but we are exploring an option for paid...
"Studios, directors, and actors provide you with entertainment; schools and..."
– Mitch Resnick in Learning Creative Learning course (MIT) via Dave's Whiteboard
6 tags
Watch
Just stumbled across this video I saw years ago, about the paradox of choice, freedom, and happiness. Makes me wonder, looking from my edu/learning perspective, the enormous choice of learning opportunities we have at our finger tips, does it increase our well-being? Or makes us lame? What does it mean for education? It emphasizes curation and sense-making, recommendation engines and filters....
2 tags
Acquisition versus Participation: 2 Metaphors for...
Sfard, A. (1998). On two metaphors for learning and the dangers of choosing just one. Educational Researcher, 27(2), 4–13.
3 tags
"The modern university has forfeited its chance to provide a simple setting for..."
– Illich, I. (1971). Deschooling society. New York. Harper & Row New York.
3 tags
Mr. Speaker, Mr. Vice President, Members of... →
Obama's State of the Union: 3D printing and innovation, green energy, minimum wages, gun control, … soupsoup: Mr. Speaker, Mr. Vice President, Members of Congress, fellow citizens: Fifty-one years ago, John F. Kennedy declared to this Chamber that "the Constitution makes us not rivals for power but partners for progress…It is my task," he said, "to report the State of the Union –...
7 tags
Are you a racist? A sexist? Most likely you are....
4 tags
3 tags
Interest-based learning webs in the 70s (Illich)
Interesting to read this, knowing it is written long before the Internet became available: But the idea remains the same: they should be able to meet around a problem chosen and defined by their own initiative. Creative, exploratory learning requires peers currently puzzled about the same terms or problems. Large universities make the futile attempt to match them by multiplying their courses,...
5 tags
Anuta, Rapa Nui, natural resources and Dunbar's...
Anuta is a very (very!) remote island in the South Pacific. Its people have developed one of the most sustainable, collaborative, and caring cultures on the planet. Its philosophy is called Aropa and ..is a concept for giving and sharing, roughly translated as compassion, love and affection. Aropa informs the way Anutans treat one another and it is demonstrated through the giving and sharing...
6 tags
Cool #crowdfunded #crowdsourced robotics research... →
Crowdfunded research project - interesting developments in research → more open and networked, and not just after the product is made or papers have been written, but from the start involving relevant stakeholders and contributors to participate. Contributors can be scientific contributors or (corporate and individual) funders, who can get various rewards, mostly involving visibility of your name...
3 tags
4 tags
Sort of Scientific Theories: Why You Should Not... →
sortofscientifictheories: Situations of greater entropy are statistically favoured. Things that are statistically favoured tend to happen, especially over time. A disordered room has greater entropy than an organized one. Thus an organized room will tend to become disordered over time. The only way to reverse this is by continually putting in energy from an outside system (i.e. making the effort...
4 tags
Darwinization of education?
Keith Devlin (Math Guy) has an interesting and challenging post on his blog Devlin's Angle:  "The darwinization of higher education". First some quotes from the post, and then my reflection. But an educational system does more than provide education. It also identifies talent - talent which it in part helps to develop. That makes a MOOC the equivalent of Google, where it is not...
2 tags
Continuations: One Graph (Search) To Rule Them... →
continuations: Yesterday Facebook announced its long awaited search offering which they are calling graph search. It is the logical way to make the graph data that Facebook has been accumulating on its own and through its open graph accessible to users. Graph search is launching in beta with the obvious… Good questions regarding Facebook Graph Search and future of the Web.
4 tags
Ivan Illich in 'Deschooling Society'
Many students, especially those who are poor, intuitively know what the schools do for them. They school them to confuse process and substance. Once these become blurred, a new logic is assumed: the more treatment there is, the better are the results; or, escalation leads to success. The pupil is thereby "schooled" to confuse teaching with learning, grade advancement with education,...
4 tags
"In other words, we need a little more humility about the potential role of OERs...."
– Via Contact North - nice article challenging the current popular xMOOCs and calling for a stronger focus on open learning strategies that emphasize the learner responsibility and skills to find relevant online learning resources, assess them, share them, learn from them.
4 tags
No Teachers, No Class, No Homework; Would You Send... →
Very well balanced article about democratic/Sudbury education by Emily Chertoff in The Atlantic. Really fascinating pedagogical approach, quite inspiring. I wonder what the future holds for democratic schooling, I think we desperately need the kids who have been educated there. Hail to the Knowmads, the Kaospilots, and the democratic and unschoolers (and UnCollegers)!
3 tags
"One of the interesting things about success is that we think we know what it..."
– Alain de Botton TED Talk 2009 - via Brainpickings
3 tags
"And so many people in web design have been trying to figure out how do we make a..."
– Founders@Google Presents: The Cultural Anthropology of Stack Exchange with Joel Spolsky - very interesting video.
7 tags
"Providers of free online courses are officially in the headhunting business,..."
– Source: The Chronicle of Higher Education To me, the next step is the integration and standardization of community contributions in serious online communities of practice. When they have a way to transfer and talk about reputation, about community value, they also will have access to this very...
5 tags
"Change isn't just about technology, of course. Those things that a screen cannot..."
– BBC - Can Schools survive the Web Age?
6 tags
1 tag
3 tags
6 tags
Continuations: Learning to Program, Programming to... →
Interesting idea and something I discussed with an iOs developer last week: Programming not as something that is taught separately, but as something that is an integral part of education as a whole. Why? Baseline is this: programming is like teaching your computer and would therefore lead to deeper learning. This is a great topic for research. See the post below. continuations: One of the...
5 tags
The Costs of Overemphasizing Achievement - By...
I just read this interesting online article by Alfie Kohn, a convincing argument to really rethink grading and assessment, and how that often ruins the real learning. He describes 5 consequences of the over-emphasis on achievement: Students come to regard learning as a chore: They may come to view the tasks themselves—the stories and science projects and math problems—as material that...
5 tags
Coursera, edX, and MOOCs Are Changing the Online... →
Next step in online education: learning analytics and open online education. Like Facebook, you give the tools and content for free, and track what students do, how they perform, and sell that information (or people directly) to interested 3rd parties. Technology will define where online education goes next. All those millions of students clicking online can have their progress tracked, logged,...
4 tags
Eating the planet.
Some years ago, I read of a species of tiny woodland wasp that lives on mushrooms. It seems that when a Wandering female wasp chances upon the right kind of mushroom in the forest, she deposits her eggs within it. Almost inmediately, the eggs hatch and the tiny grubs begin literally to eat themselves out of house and home. The little maggots grow rapidly, but soon something very odd happens. The...
6 tags
"Inter-dependence can easily turn into dependence when most producers become..."
– via P2P Foundation - p2p energy economy
6 tags
7 tags
Estonia's Smartlab and other educational projects
Stumbled across this interesting TechCrunch news post about some investments and policy decisions regarding tech education in Estonia. Estonia invests heavily in IT and related education (from primary school on) and I suspect this will pay off in the long run. Not only for the primary fact that we will need programmers for a while ahead, but the possibilities it gives to enhance the educational...
3 tags
4 tags
Watch
2 quotes to tickle your interest: "Self-study, self-exploration, self-empowerment — these are the virtues of a great education." "Grading takes away all the fun from failing" (via TED Talks: Shimon Schocken: The self-organizing computer course)
7 tags
Very interesting Freakonomics podcast revealing...
3 tags
5 tags
A competitive world?
Currently, I read the book Outliers by Malcom Gladwell, where, in the second chapter, he talks about the phenomenon 'self-fulfilling prophecy'. As I was reading about competition in the classroom, I wondered, is the following a self-fulfilling prophecy? So to say that the "real world" is inherently competitive is for the most part a myth. Moreover, to say that we are preparing...
3 tags
"School is the advertising agency which makes you believe that you need the..."
– Ivan Illich via @Uncollege - Book Review: Deschooling Society
2 tags
"Tough argues that simply teaching math and reading — the so-called cognitive..."
– New York Times - Opinion pages -  Reading, Math and Grit
3 tags
Framing and perception
Just added an answer on Quora: Psychology: What are some of the most interesting psychology experiments? "Message framing": by using a specific language, associations are made and that influences our perceptions (or our sense of reality). An interesting experiment is the Loftus and Palmer experiment. Participants were asked to respond on several questions after seeing a video of two...
4 tags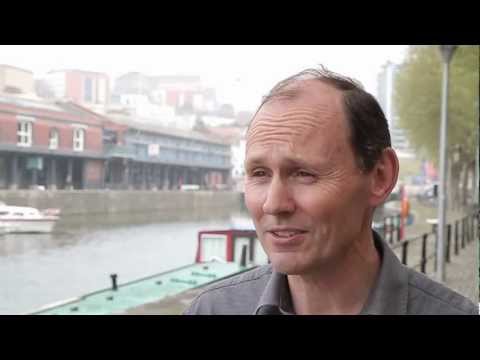 3 tags
sofieblaisse asked: Wat is de beste vraag die je tot nu toe hebt gehad?
5 tags